Visual Storytelling

Origin of Wonder
Origin of Wonder is a light sculpture embodying the journey that raw uncut minerals take on their way to becoming the refined and wondrous jewels.


My role as part of the Haberdashery design team involved working on the concept, art direction and design of this narrative-driven sculpture. A total of 17 final different composition have been designed, photo-etched, cut and arranged around a 20m diameter circular formation.

The sculpture flows between three distinct chapters: 'The Origin of wonder', 'Savoir-faire & craftsmanship' & 'The Illuminated article'. It counts more than 1000 brass panels, all underpinning the story of the Origin of Wonder. You can discover the sculpture at Selfridges London in the Wonder Room.
Graphics research



Chapter 1 : The origins of Wonder


This chapter is made of 6 unique design, inspired by the energy of nature contorting and confirming the elements.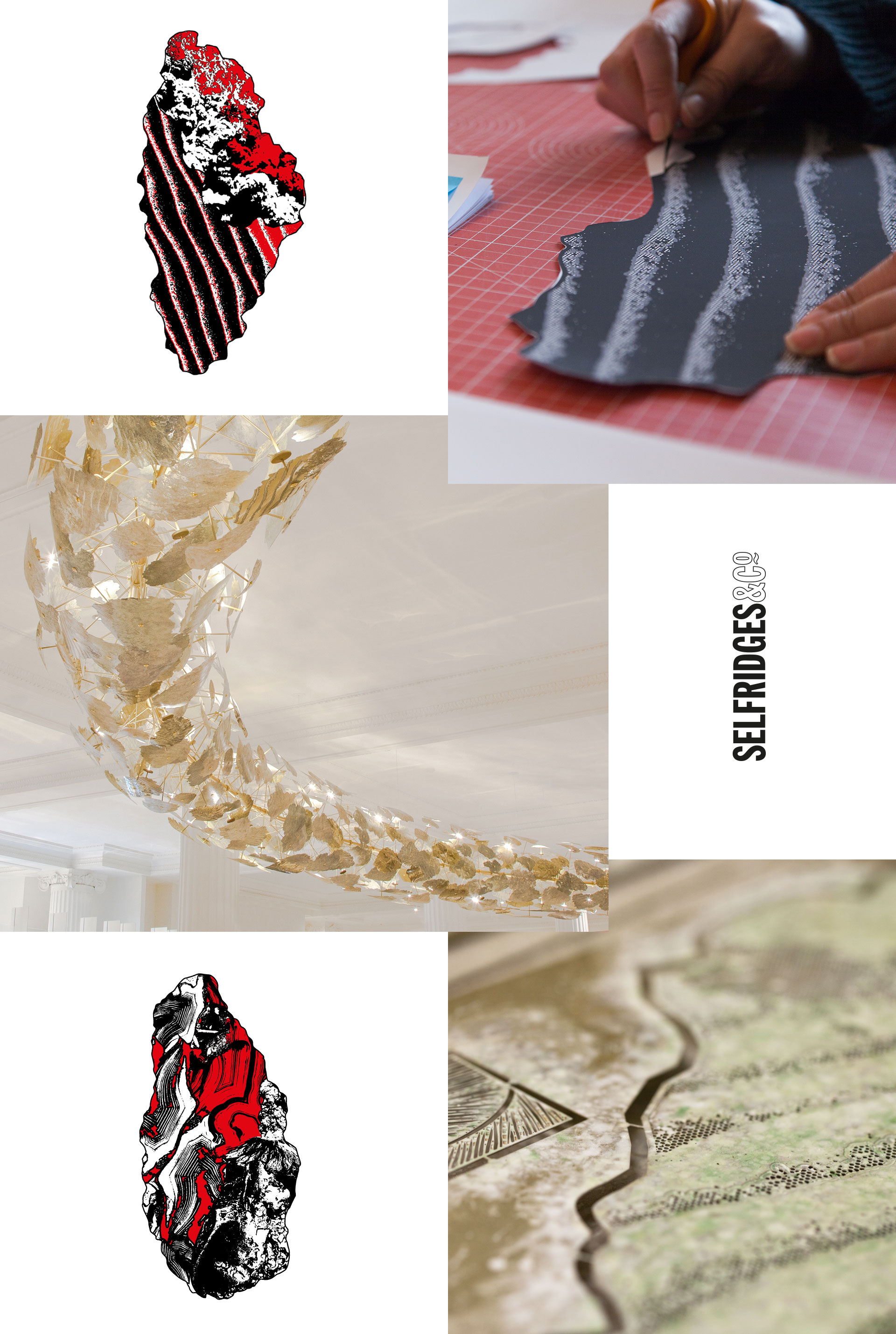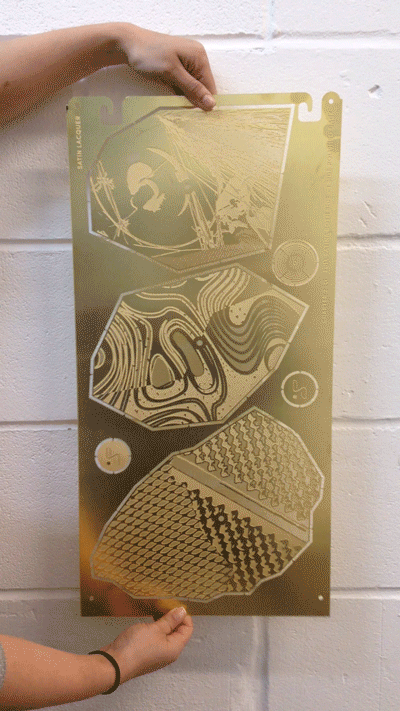 Chapter 2 : Savoir faire & craftsmanship


From raw element to refined material, this chapter is inspired by the shape and formation of precious stone and metal, from collection to manufacture. Chapter 2 includes 6 different design, all individually illustrating the beauty and power of craftsmanship in the world of jewelery.
Chapter 3 : The illuminated article


Encouraged by the precision and wonderful, sharp finishes this last chapter conclude the origin of wnder journey with 5 perfectly geometric and controlled design.
Client: Selfridges
Services : Concept, art direction, installation

Year: 2017
Location: Selfridges London Oxford St